Deck Demolition Services
Altitude Hauling has the skills and tools to demolish your deck and haul away the pieces!
Denver Deck Removal and Demolition with Altitude Hauling
Altitude Hauling is the apex of all junk removal businesses in the Denver area! We've got a question for you: do you have an old deck that's basically falling apart? Can you feel the boards shift uncomfortably beneath your feet whenever you step on them? Does it seem like the whole structure could collapse at any second?
When it's time to get rid of an old deck and start planning a new one, you've got to get rid of it somehow. But don't trouble yourself with DIY demolition work. Instead, get in touch with us for the deck demolition and removal you need! Not only do we safely demolish the deck, but we haul away the debris, too. Once we're done, you're left with brand-new empty space so you can build a new deck that's better than ever before.
Why Altitude Hauling?
Trust our team for demolition services that'll leave you satisfied.
Full-service. We provide all the labor. You don't have to even lift a finger.
Licensed. Don't worry, because we're qualified for the work we're doing.
Insured. You risk no liability when we're on site, so don't even sweat it!
Affordable. Perhaps best of all, our prices are fair for all of our clients.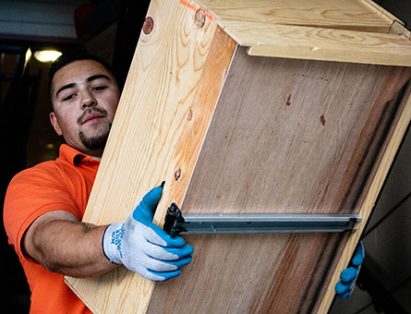 How It Works
Appointments are stress-free! Here's a play-by-play of what you can expect on your appointment day:
First, expect our timely arrival! We'll give you a courtesy call when we're on our way.
Next, show us the deck, and we'll be able to prepare an upfront service quote for you.
Approve our quote to get started. Then, we begin our quick but cautious demolition.
After the deck is demolished, we take the boards and load them onto our truck.
Deck Removal Pricing
Our deck demolition and removal cost is affordable and fair thanks to our upfront service quotes.
Our prices are all upfront! Know the final price from the start.
We'll include all charges in the initial quote, so don't worry about hidden fees.
Fun fact: our prices are typically twenty percent lower than the competition!
Get in touch with us today for a free service estimate!
Book Today!
If you need old deck removal ASAP, then don't wait to book! We're looking forward to hearing from you, so let's get started together.
Book now using our online calendar. Just choose your preferred date, a 2-hour arrival window, then fill out your contact info.
You can also call (303) 459-2255 to start speaking with a helpful junk removal employee right away!
Want to catch us while we're open? We operate 7:00 AM to 7:00 PM on Monday through Friday and 7:00 AM to 4:00 PM on Saturday. We're closed Sundays!