ABOVE GROUND POOL REMOVAL IN DENVER, CO
If you're looking to reclaim your outdoor space or embark on a new landscaping project, contact us today. Let our experienced team guide you through above ground pool removal, transforming your yard into the outdoor paradise you've always dreamed of.
BOOK ONLINE NOW
Save $20 by Booking Online Now! Same & Next Day Service Available!
BOOK NOW
Instant Service Quote
Text Junk Removal Pictures
303-498-7212
Transforming Your Space
Are you ready to regain your backyard and transform your outdoor space? Above ground pool removal is the key to unlocking a world of possibilities. At Altitude Hauling, we understand that while above ground pools offer fun and relaxation, there comes a time when you may want your yard back. Our specialized above ground pool removal services make this process simple and hassle-free. Let's delve into the significance of above ground pool removal and how our experienced team can help you rediscover your outdoor oasis.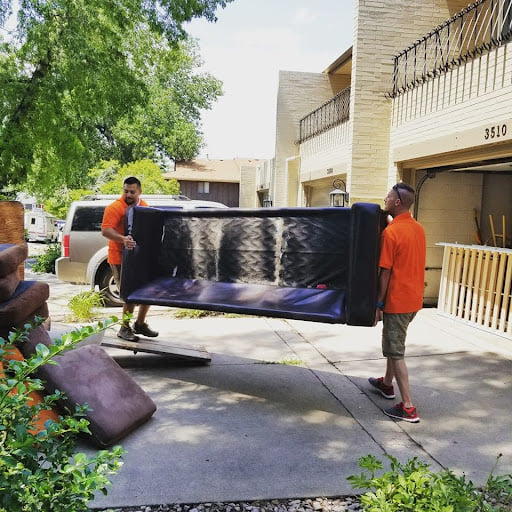 The Significance of Above Ground Pool Removal
Above ground pools have provided countless hours of enjoyment for families across the country, but there comes a time when you might want a change. Perhaps you're looking to expand your outdoor living space, create a new landscape, or simply remove a pool that's seen better days. Above ground pool removal is not only about reclaiming your yard but also about opening up exciting possibilities for a transformed outdoor area. Whether you want a lush garden, a spacious patio, or a pristine lawn, our removal services can help you achieve your vision.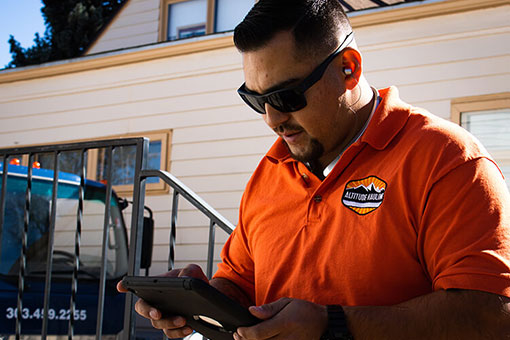 Our Above Ground Pool Removal Process
At Altitude Hauling, we specialize in efficient and professional above ground pool removal. The process starts with a simple consultation – you tell us about your needs and vision for your outdoor space. We provide a competitive quote based on the scope of work required. 
Once you approve the estimate, we schedule a convenient time for our team to carry out the removal. Our experienced crew arrives at your location fully equipped to handle every aspect of the process. From draining the pool, disassembling the structure, and removing all related materials, we ensure that your yard is left clean and ready for your next outdoor project.
Safety and Environmental Responsibility
Safety and environmental responsibility are paramount during our above ground pool removal process. Our team handles each step with precision, ensuring a safe environment and minimizing the risk of accidents. We also prioritize eco-friendly practices, recycling materials whenever possible to reduce waste and support sustainable initiatives. Your yard is left in pristine condition, free from the remnants of your former pool and ready for its exciting new purpose.
Choose Altitude Hauling for Above Ground Pool Removal
Choosing Altitude Hauling for your above ground pool removal is a choice for professionalism, reliability, and cost-effectiveness. As a licensed and insured junk removal company, we are deeply committed to ensuring customer satisfaction and following eco-friendly practices. Our pricing is straightforward, and we provide no-obligation quotes to ensure your peace of mind throughout the entire process.
About Us
Altitude Hauling is the trustworthy junk removal business in your area! Unlike the franchises, who charge extra to afford the brand name emblazoned on the sides of their trucks, we are locally owned and operated. Our brand is our own, and because of this, you'll get to enjoy lower prices. Of course, we're more than just affordable. We're friendly and fast, too—so when you need to get rid of a piano or any other kind of junk quick, let us know. We'll haul it away swiftly and never stop smiling the whole time!
Items We Take Include...
Above ground pool structure and materials
Concrete or paver surfaces
Landscaping related to the pool area
Gravel or sand foundations
Old toys and pool accessories
Any other items associated with the pool area!
Incredible!! From the estimate to the final haul. Professional!!! Fair!!! Clean!! Organized!!! Prices are lower than 3 others I called. Most importantly, dependable! Others cxl. No show. Altitude was on time, efficient, you won't get this from others. I had them 2x at my gallery space. Their staff isn't the guys off Colfax looking for " Day " work! These men are hard workers and professional. That is ALL I need in a company . I highly recommend.

Elizabeth M.
Highly recommended! They promptly confirmed the appointment I booked online. They called me the day of and asked if it was okay to come 30 minutes early. When they arrived, they were professional and very quick. Plus I received $20 off for making the appointment online. Super easy company to work with.

Jeff S.
From start to blessed finish, this company exceeded expectations. It was so easy to schedule online. For a confirmation email and instructions, as well as a reminder the day before. They were on time and gave a call thirty minutes ahead of arrival as promised. I was able to leave and run an errand while they worked, and by the time I returned they were done! I'm very impressed and will use them again if I ever have the need. Thanks guys!
Becky T.
The owner and his wife are fantastic! He came to pick up my items and did a great job. He even swept out my garage. I will absolutely use his services again and will recommend them to anyone I know who needs the services they offer which are quite a few.

Anne B.
See More