Junk Removal Services in Southglenn, CO – Altitude Hauling
Southglenn Junk Removal Near You
Junk here, junk there, junk everywhere…sometimes, it feels like junk's taken a grip on your entire life. Maybe your basement's filled to the brim with garbage, or maybe you've got broken furniture and appliances piled up to your ears. Whatever the case, don't worry. You don't have to handle this alone. That's because Altitude Hauling is ready to help. With our Southglenn junk removal, residents and business owners of Southglenn don't have to helplessly surrender to clutter!
Our full-service team is ready to attend to your needs, no matter what kind of junk you've got that needs hauling. We even offer demolition services if you find them necessary. Long story short, our pros can handle whatever you throw at them, so if you've got a job for us, don't hesitate to reach out!
What We Haul
Southglenn junk removal from Altitude Hauling is your go-to solution when you've got a junk problem that's too overwhelming to tackle on your own.
Ready to Haul!
Our Excellent Team
The Altitude Hauling team goes above and beyond what you'd normally expect from a junk removal team in order to give you the best bang for your buck. You won't find friendly and committed pros like this anywhere else.
Knowledgeable. Count on our junk removal experience. We can do the job right.
Friendly. We treat you with respect, unlike our stone-faced competitors.
Efficient. Not only do we work fast, we work fast without sacrificing results.
Affordable. Once we've hauled it all, pay a reasonable, volume-based price.
Southglenn Junk Removal Pricing
With Altitude Hauling, you can get the junk removal services you need at a price that doesn't leave you regretting it.
Our Pricing
Our upfront quotes don't leave you in the dark. Know the final price from the get-go.
We use volume-based pricing, so what we haul is what you pay. No tricks.
As always, we'll never, ever hit you with hidden fees.
Get in touch with us for a convenient free estimate!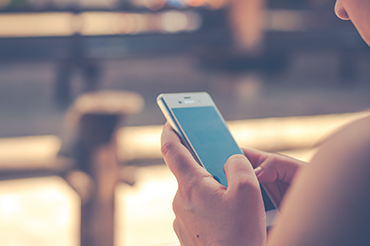 Let's Make an Appointment!
Get the Southglenn junk removal services you need ASAP! Our team has lots of availability to provide to you. You can even choose from same-day and next-day windows if you need!
Don't hesitate to call us now to get a quick response.
Request your free estimate to get a feel of how we do business.
If you approve, you can go ahead and choose an appointment day.
Lastly, we'll provide you with our 2-hour arrival window.
Get Our Five-Star Service Today!
We're not just talk, either. Take a look at our reviews, and you'll start to see some common themes about what people are saying about us. We show up on time, we stick to the affordable price agreed upon in our upfront quotes, and we work hard to make the client happy. Who knows? Maybe you could be our next client!
For your junk removal in Southglenn, our team is bringing our very best. Why? It's because we're hoping for you to have a five-star experience just like everyone else. We think you'll walk away from our appointment satisfied. After all, what's not to love about your home or business becoming junk-free and tidy once again?