Attic Clean Out Services
Don't go it alone! Call Altitude Hauling to clear all the junk and clutter from your home's attic space!
Full-Service Attic Junk Removal
Our attic clean out services make life easier for you!
Altitude Hauling takes junk removal to the highest level. Yes, even to your attic! Our full-service commitment means that you won't have to do a thing. Just show us what needs to go and we'll do all the work! First, we'll remove all unwanted items and clutter from the attic space. Then, we'll load everything into our truck and haul it all away. You'll have your attic space back without breaking a sweat!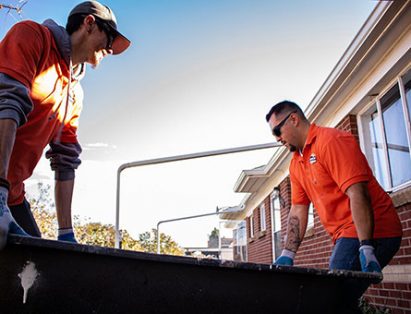 What We Take
Altitude Hauling is experienced in all types of junk removal. That means we can take almost any junk your attic has accumulated!

Furniture. Our crew has the muscle to remove dressers, trunks, chairs, and other furniture from your attic.
Mattresses. When it's finally time to get rid of that extra mattress, let us be the ones to haul it down.
Electronics. You aren't going to use that old stereo or TV again. Why not let us remove it?
Household Junk. Attics can becomes a stash for the junk that doesn't have a home. We can take it all away!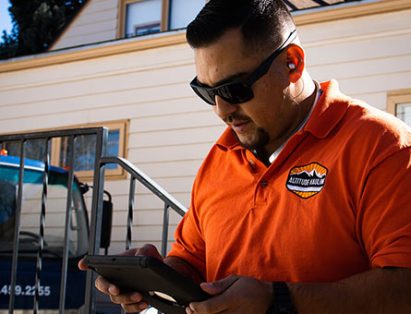 Honest Pricing
Wondering what your attic clean out cost would look like? Don't guess! Call us and find out for sure!

No-Cost Quotes
Just show us what needs to go and we'll tell you what it will cost.
Our crew is experienced in providing accurate estimates so you don't have to worry about overages.
Your upfront quote will cover our crew's labor, our truck to haul, and all disposal fees.
There's no need to worry about last minute extra fees because we don't do that!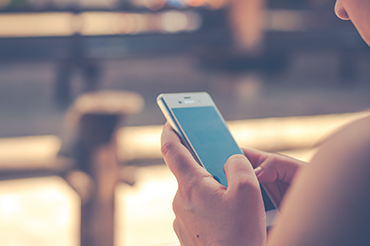 Contact Us
You've found the best team for a professional clean out attic service in the Denver area! Now you just need to make the appointment!

Book online! You can use our service calendar to schedule service any time!
Call now! Talk to a pro and schedule your clean out with just a phone call!
You've got the junk, we've got the truck! All you have to do is book the appointment!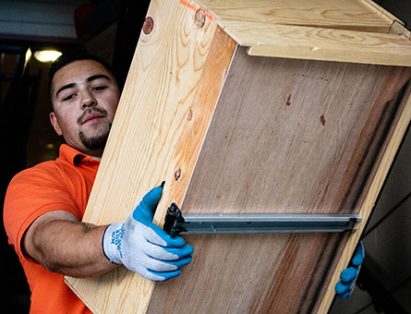 Uniformed Crew
The Altitude Hauling team is the best around!

Professional. Our crew is hardworking and respectful of your home and your time.
Uniformed. We'll arrive in uniform and with all necessary equipment.
Experienced. We've been hauling junk for a long time, so we know how to do it all!
Prompt. You won't have to wait around! We'll give you a call when we're on our way!
Local Experts for Your Denver Attic Clean Out
Altitude Hauling is a family-owned and operated small business.
Local. We're Denver area locals and we're committed to serving our community well.
Locations. Our service area covers the entire Denver metro! So, no matter where you are, you can call on us.
Crew. Our awesome crew is prepared to do whatever it takes to help you clean out your attic space.
Services. If you need some other junk gone while we're there, just let us know! We can take it all!