Office Cleanout Services in the Denver Area – Altitude Hauling
Looking for an office furniture removal company? At Altitude Hauling, we can get rid of your office furniture, electronics, and other junk items, too!
BOOK ONLINE NOW
Save $20 by Booking Online Now! Same & Next Day Service Available!
BOOK NOW
Instant Service Quote
Text Junk Removal Pictures
303-498-7212
Full-Service Office Junk Removal
A messy office hardly makes for a good workspace. That's why Altitude Hauling is here to provide you with the office cleanout services you need! Why do you need your office cleaned out? Preparing to remodel? Looking to move locations? Or just need junk removal for the sake of cleanliness? Whatever your junk removal story is, we want to be its happy ending. So don't be shy—get in touch with us, and we'll be there by today or tomorrow. Then, just leave it to us to make your office clean and clutter-free!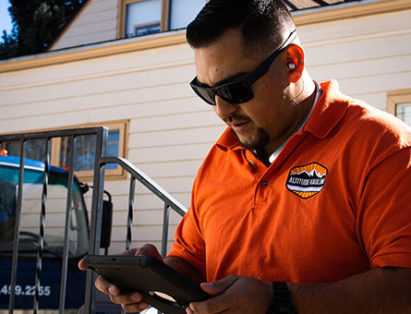 Fast, Professional Office Cleanouts
Don't settle for anything less than the best when you need junk removal at the office. Choose Altitude Hauling for professional service that you and your employees will appreciate!
Fast. It's important that we work fast so we don't disrupt your day-to-day operations. Don't worry. We will be there on time and finish our work ASAP.
Full-service. You won't have to worry about dropping junk off at the curb because we do all the heavy lifting. Even if we have to go up and down the stairs, we'll haul it all!
Courteous. We are friendly and hygienic for your comfort. We're always smiling, we wear clean uniforms, and we maintain good spirits during your appointment.
Eco-friendly. Your unwanted office junk isn't necessarily garbage, which is why we will recycle it or even donate it to local organizations such as the Habitat ReStore.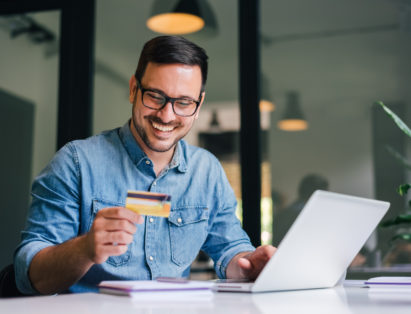 Cost of Office Junk Removal
Making your office clean doesn't have to take a lot of green. That's because Altitude Hauling happily provides its customers with fair, affordable prices!
At the beginning of your appointment, we'll check out the office junk, then provide you with an upfront, volume-based quote.
It's up to you to approve our no-obligations quote. There are no fees or charges until you have confirmed it and we have begun our work.
We stick to the price we told you at the start. What this means is we won't charge you hidden fees. That wouldn't be very fair of us!
Electronics
Computers. Monitors. Televisions. Wires. What do all of these have in common? They're all examples of e-waste that we can help you dispose of via recycling.
Cabinets
Swapping out the countless filing cabinets for electronic storage? If so, we can help you get rid of your excess physical storage space. Just book an appointment!
Recyclables
Papers, plastics, cardboard, and other recyclable materials will be responsibly collected by our crew. Then, we'll take them to a recycling facility.
Incredible!! From the estimate to the final haul. Professional!!! Fair!!! Clean!! Organized!!! Prices are lower than 3 others I called. Most importantly, dependable! Others cxl. No show. Altitude was on time, efficient, you won't get this from others. I had them 2x at my gallery space. Their staff isn't the guys off Colfax looking for " Day " work! These men are hard workers and professional. That is ALL I need in a company . I highly recommend.

Elizabeth M.
Highly recommended! They promptly confirmed the appointment I booked online. They called me the day of and asked if it was okay to come 30 minutes early. When they arrived, they were professional and very quick. Plus I received $20 off for making the appointment online. Super easy company to work with.

Jeff S.
From start to blessed finish, this company exceeded expectations. It was so easy to schedule online. For a confirmation email and instructions, as well as a reminder the day before. They were on time and gave a call thirty minutes ahead of arrival as promised. I was able to leave and run an errand while they worked, and by the time I returned they were done! I'm very impressed and will use them again if I ever have the need. Thanks guys!
Becky T.
The owner and his wife are fantastic! He came to pick up my items and did a great job. He even swept out my garage. I will absolutely use his services again and will recommend them to anyone I know who needs the services they offer which are quite a few.

Anne B.
See More
Our Service Areas
At Altitude Hauling, we put the community first. We're a local business, and we love serving local clients! We provide office cleanouts in many different service areas, such as Arvada, Aurora, Denver, and Westminster.