Junk Removal Services in Stapleton, CO – Altitude Hauling
Professional Stapleton Junk Removal
Altitude Hauling is the most qualified, professional, and hardworking team for Stapleton junk removal! You've got the junk, we've got the truck! We offer affordable rates, fast service, and a trustworthy crew that's prepared to work hard for you!
What We Do
When you need to clear out clutter in Stapleton, you need Altitude Hauling!
If you've got it, we can probably haul it!
Junk Removal. We take appliances, furniture, electronics, toys, trash, and other junk.
Cleanouts. We can clean all unwanted junk and debris from attics, hoards, or even entire estates.
Demolition. Our crew has the tools to safely tear down and remove playsets, sheds, decks, and more.
Have questions about what we do or what we can take? Then give us a call at (303) 459-2255. We'll do what we can to help.
Our Process
Our process for junk removal in Stapleton has been designed to make your life easier. Here's what you can expect from us.
Prompt Service We'll get you on the schedule quickly and arrive on time.
Professional Crew. Our crew is uniformed, friendly, and professional.
Full-Service. We'll remove items from anywhere in your home or business.
Final Touches. Then we'll sweep up and leave your place free of debris.
Fair Pricing
You won't have to wonder or worry about the cost of Stapleton junk removal when you choose Altitude Hauling. That's because we keep everything upfront and honest.

Quotes. Before we begin, we'll give you a service quote.
Volume-Based. Our pricing is determined by the room your items occupy in our truck.
One Price. You don't pay extra for our crew's labor. The quote covers labor, hauling, and diposal.
For more pricing information, give us a call or check out our pricing model.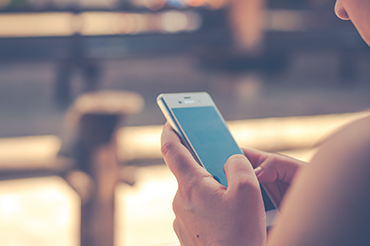 How to Book
It's easy to get started!
Book Now. Take a look at our online service calendar and quickly claim the date and time slot that words for you. Then all you have to do is give us a few details and confirm!
Call (303) 459-2255. You're always welcome to call and speak with a junk expert. We'll be glad to answer your questions, explain our process, and arrange a junk removal appointment.
Denver Area Experts for Junk Removal in Stapleton
Altitude Hauling is a family business based in the Denver area. Our service area covers your Stapleton neighborhood.
Experienced. We've got valuable experience in hauling junk and doing cleanouts across the area. Don't go it alone. Call in the pros at Altitude Hauling to clear out the junk and leave your place looking great!
Uniformed. We aren't just a couple of guys with a truck. Our crew is uniformed and our trucks are designed to haul even the biggest and bulkiest loads of junk.
Flexible. Tell us when you want to get started and we'll work with your schedule. If you need to add some junk to the truck while we're there, just let us know. We'll be happy to take everything at once.
Prepared. Since we've got the truck, the crew, and the tools, all you need is us! Book Now or call (303) 459-2255 to reserve your appointment. We'll have your place looking great in no time!