Junk Removal Services in Greenwood Village, CO – Altitude Hauling
Local, Full-Service Greenwood Village Junk Removal
Altitude Hauling is the local junk removal business that's ready to help! Need junk removal in Greenwood Village? Then you've got the right team for the job. Our professional team is more than happy to do the work for you and save you the hassle of hauling heavy, uncomfortable junk items on your own. Best of all, we'll do it for a fair price!
What We Haul
At Altitude Hauling, the sky's the limit when it comes to what we can haul away for you! We can take lots of junk items, including:
General junk, clutter, and trash
Furniture and mattresses
Appliances and electronics
Construction debris and yard debris
Why Altitude Hauling?
We believe we're the best junk removal business in the region, and based on our five-star reviews, it seems like our clients agree. Here's what makes us better than the rest:
Good work ethic. We get the job done... and fast.
Great prices. Get an upfront, volume-based quote,
Friendly. You'll love our down-to-earth attitude.
On time. Count on us to never be late.
Cost of Greenwood Village Junk Removal
At Altitude Hauling, we're happy to provide quality junk removal services for a fair and honest price. It doesn't matter whether you're in Greenwood Village or another one of our service areas... our prices can't be beat, no matter where you are.
We offer you an upfront quote based on the volume of junk to be hauled.
Once you accept our quote, the price is final. No hidden fees.
Support a local business, save money, and boost your local economy!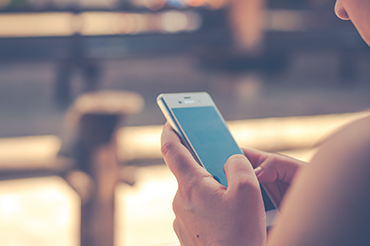 Book Now
Ready to schedule your Greenwood Village junk removal?
Call Now
Call us at (303) 459-2255 to start speaking with one of our team members.
They'll help you get a cost estimate, a day and time for your appointment, and more.
Book Online
You can also book online. Simply fill out our form, and we'll get back to shortly.

Denver Area Junk Removal Pros, Ready to Work!
Altitude Hauling, located in the Denver area, happily serves the nearby communities by providing top-notch junk removal services you won't find anywhere else! We pride ourselves on our junk removal team because we know they're better than the competition. We're happy to help, ready to work, and ready to do it for a fair rate. Compare that to the franchise-based competitors who overcharge you. The correct choice is obvious, so choose local!
No matter your junk removal needs, we're here to help! Single-item pickups are fair game, and so are top-to-bottom house cleanouts. Chances are, if you've got junk, we can help you get rid of it. Let's work out a solution to your junk problem together!