Junk Removal in Morrison, CO
When you need the help of professional junk haulers in Morrison, call Altitude Hauling, your area's local junk removal business!
BOOK ONLINE NOW
Save $20 by Booking Online Now! Same & Next Day Service Available!
BOOK NOW
Instant Service Quote
Text Junk Removal Pictures
303-498-7212
Hauling Services in Morrison
Morrison, CO is a beautiful town that deserves to be kept clean. There are so many cozy neighborhoods, exciting shopping areas, and other venues to explore, such as Red Rocks Amphitheatre. Let's not allow junk to ruin the good vibes! If you are having trouble keeping your part of this city clean, then don't hesitate to contact Altitude Hauling. We are a local junk removal business that provides junk removal to many locations, including yours! Our junk removal in Morrison, CO is available now.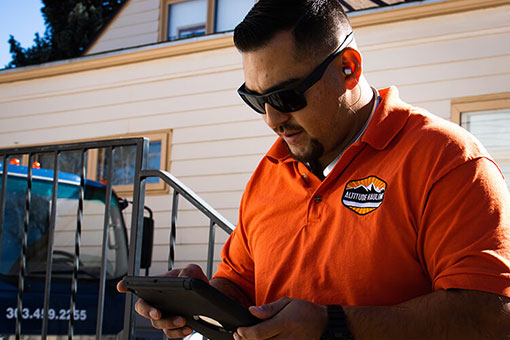 WHY US?
When you need junk removal in Morrison from a business you can trust, turn to your neighbors! Altitude Hauling is locally owned and operated, and we're committed to keeping our community clean. What this means is that we're prepared to haul all sorts of junk for you. From old decorations and kitchenware at the home, to broken machinery and office supplies at the workplace, let us haul it! That way, you can take a break instead of doing difficult DIY junk removal work.
You'll also love our junk removal pricing. Since we're not a franchise, we don't have to pay some CEO halfway across the country. In other words, you'll save money by choosing us! We calculate our prices by estimating the volume of your junk and assigning a fair rate to it. Big jobs and small jobs are all priced honestly this way.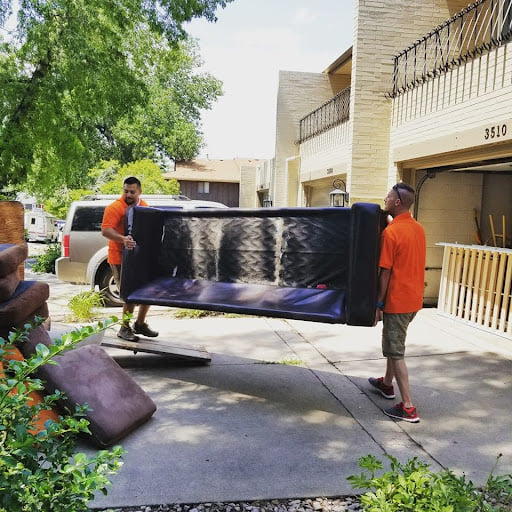 HOW MORRISON JUNK REMOVAL WORKS
There's no such thing as "fashionably late". Instead, count on us to be fashionably on time. We will give you a courtesy call when we're almost at your location.
Once we have made it there, please show us all the junk you'd like to get rid of. We'll prepare an upfront quote accordingly, which you'll approve so we can get started.
Next, we'll pick up all the junk, haul it out your door, and load it into our truck. It won't take us long to finish the work, and we'll sweep up behind ourselves, too.
Finally, we'll ask for payment, then get out of there. Thanks for choosing Altitude Hauling, a local junk removal business!
Hoarder Cleanup in Morrison, CO
Sometimes, an unfortunate byproduct of psychological problems is hoarding. This is when an individual needlessly stores excess items—sometimes even worthless things like newspapers, wrappers, and trash—en masse inside of their homes. This can get out of hand quickly. Pests can turn these mounds of garbage into their homes. A once-safe household can become a fire hazard due to all the flammable materials scattered around. Worst of all, a hoarder can feel isolated, scared, and like they can't turn to anyone for help. Well, any hoarder is free to turn to Altitude Hauling for judgement-free assistance. We aren't interested in being snooty. We're just interested in helping our neighbors, yourself included. So let us go from room to room, cleaning up your hoard. Even heavy items that have to go won't slow us down. Since we understand that hoarders have unique attachments to their belongings, we'll always handle them gently. That way, the experience can cause as little stress as possible for all parties involved.
About Us
Altitude Hauling is a local business that has always been rooted in the Denver, Colorado community! Our founder, Brandon, and his wife, Jayna, are local residents that are proud to help the people in our area get rid of junk. What do we do with all that junk? Simple—we recycle and donate what we can, then dispose of the rest. That's because we are eco-friendly and want to reduce waste! Of course, we are friendly to you, too, not just the Earth. Our crew is always excited to meet you and even more excited to haul your junk away!
Incredible!! From the estimate to the final haul. Professional!!! Fair!!! Clean!! Organized!!! Prices are lower than 3 others I called. Most importantly, dependable! Others cxl. No show. Altitude was on time, efficient, you won't get this from others. I had them 2x at my gallery space. Their staff isn't the guys off Colfax looking for " Day " work! These men are hard workers and professional. That is ALL I need in a company . I highly recommend.

Elizabeth M.
Highly recommended! They promptly confirmed the appointment I booked online. They called me the day of and asked if it was okay to come 30 minutes early. When they arrived, they were professional and very quick. Plus I received $20 off for making the appointment online. Super easy company to work with.

Jeff S.
From start to blessed finish, this company exceeded expectations. It was so easy to schedule online. For a confirmation email and instructions, as well as a reminder the day before. They were on time and gave a call thirty minutes ahead of arrival as promised. I was able to leave and run an errand while they worked, and by the time I returned they were done! I'm very impressed and will use them again if I ever have the need. Thanks guys!
Becky T.
The owner and his wife are fantastic! He came to pick up my items and did a great job. He even swept out my garage. I will absolutely use his services again and will recommend them to anyone I know who needs the services they offer which are quite a few.

Anne B.
See More