Junk Removal Services in Erie, CO – Altitude Hauling
The Best Team for Your Buck!
If any single thing feels off about "big box" junk removal businesses, it's that they charge more for less service. That's not the way things should be. Instead of wasting your time with them, come to Altitude Hauling!
Our junk removal in Erie is polite, punctual, and best of all goes for a price that can't be beat! Truth is, a locally owned junk removal business will always be more prepared to fit your specific needs. We don't get hung up over "package deals" or other nonsense like that; our team is versatile, flexible, and ready to meet your priorities, no matter the job, no matter the service area.
Interested? Then give us a phone call to start working with us, or book online using our online scheduling tool.
What's Your Junk?
From years of experience in hauling junk, we've become professionals in junk hauling, no matter what the junk is! Whatever it is that's cluttering up your home or business, Altitude Hauling can make short work of your junk removal in Erie . Furniture removal? Mattress removal? Maybe even concrete removal? No problem—we have the talent and the tools to do away with all of it. Remember, if you have any questions about what we can take, be sure to check out our What We Take page for more details.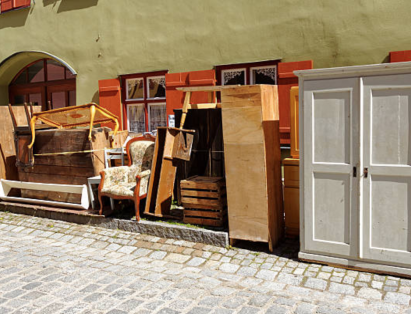 Pricing
A big factor in any junk removal job is the cost. Of course, as the customer, you want to pay a fair price for your Erie junk removal that won't leave your checking account hungry—who wouldn't? Fortunately, we think you'll like our pricing model here at Altitude Hauling. After all, the job's cost is based on how much space the junk takes up in our truck. No tricks, no traps. Plus, since our hauling truck is bigger than the competitions, we can finish the same job with fewer trips. That means more savings for you! Take a look at our Pricing page to learn more.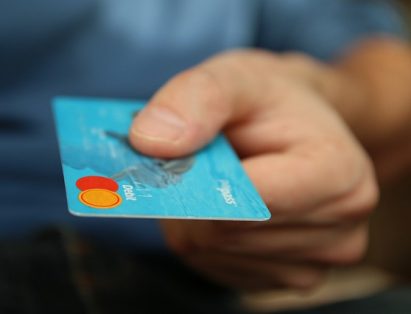 Recycling and Donating
Together, we can make a positive impact on our planet and our community by reducing the amount of waste that winds up in the local landfill. We accomplish this goal by adhering to our environment-friendly guidelines, which includes recycling whatever materials we can during your junk removal in Erie. In addition, we also strive to donate lightly used belongings to local charities. This means that items you no longer need can pass along to someone who might need them more than anyone else. It's a net positive for everyone involved!
Contact Us Today
Ready to start working with Altitude Hauling? The good news is that setting up your junk removal in Erie is as easy as can be. Firstly, pick up your phone and give us a call to get in touch with one of our employees. Next, we'll work together to learn more about the details of the job and establish a 2-hour arrival window for our team to show up during. You'll also appreciate our over-the-phone cost estimates!
If you'd prefer, you can also book online!