Foreclosure Clean Outs
Foreclosures can be messy work. If a home is full of junk after a foreclosure, call Altitude Hauling for a professional foreclosure clean out!
BOOK ONLINE NOW
Save $20 by Booking Online Now! Same & Next Day Service Available!
BOOK NOW
Instant Service Quote
Text Junk Removal Pictures
303-498-7212
Professional Foreclosure Cleanup
with Altitude Hauling
When a home or condo is full of junk, sometimes you need a professional foreclosure clean out business. That's where Altitude Hauling comes in! We're the experienced team offering foreclosure junk removal services in the Denver area.
You can expect premium service at a fair price. We're locally-owned and operated here in Denver, not a franchise, so we control our prices and keep them low. When cleaning out foreclosed homes, you can trust us to get the job done right.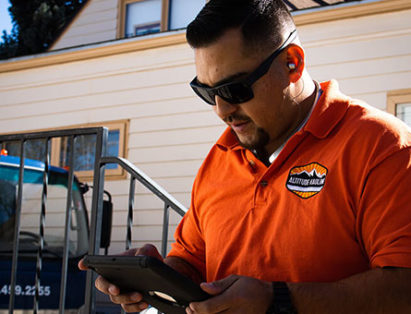 Upfront Prices
Our prices are upfront and honest! Never pay too much for junk removal.

No-Cost Quote. We'll let you know the foreclosure cleanouts pricing before we get to work.
Inclusive. Your quote includes all labor, transportation, and disposal costs.
No Hidden Fees. What we quote is what you pay! No surprises ever.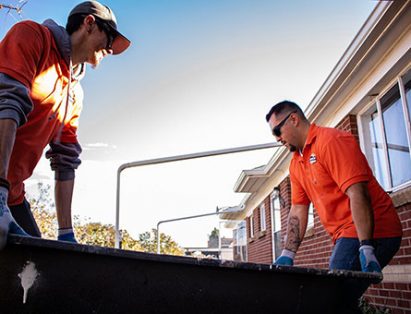 Full-Service Team
Save time and strain on your back! We'll do all the hard work.
Leave the junk right where it is. Let us remove it from anywhere in the property.
Our trucks can haul up to 6 pickup loads, so we can get even the biggest jobs done.
Since we can take just about anything, we can take care of all your junk removal needs.
Full-Service
Foreclosure Clean Out Services
Incredible!! From the estimate to the final haul. Professional!!! Fair!!! Clean!! Organized!!! Prices are lower than 3 others I called. Most importantly, dependable! Others cxl. No show. Altitude was on time, efficient, you won't get this from others. I had them 2x at my gallery space. Their staff isn't the guys off Colfax looking for " Day " work! These men are hard workers and professional. That is ALL I need in a company . I highly recommend.

Elizabeth M.
Highly recommended! They promptly confirmed the appointment I booked online. They called me the day of and asked if it was okay to come 30 minutes early. When they arrived, they were professional and very quick. Plus I received $20 off for making the appointment online. Super easy company to work with.

Jeff S.
From start to blessed finish, this company exceeded expectations. It was so easy to schedule online. For a confirmation email and instructions, as well as a reminder the day before. They were on time and gave a call thirty minutes ahead of arrival as promised. I was able to leave and run an errand while they worked, and by the time I returned they were done! I'm very impressed and will use them again if I ever have the need. Thanks guys!
Becky T.
The owner and his wife are fantastic! He came to pick up my items and did a great job. He even swept out my garage. I will absolutely use his services again and will recommend them to anyone I know who needs the services they offer which are quite a few.

Anne B.
See More