Junk Removal in Park Hill
Altitude Hauling offers junk removal services in Park Hill that are fast, affordable, and done by local professionals you can trust! You won't find anything like this from our competitors, so don't wait to get in touch with us today.
Full-Service Park Hill Junk Removal
It's never fun when your home, business, or other property becomes cluttered with junk. Fortunately, for our Park Hill clients, we're here to help. Who are we? We're Altitude Hauling, the local team you can count on for all your junk removal needs. We work in service areas all around the Denver area, and we'd love to come help you next!
Here's how it works. We show up on your appointment day with our truck, and our team fills it up with your junk. We also offer cleanouts and demolition in Park Hill, making us your one-stop-shop for all things junk removal. Let's get started!
What We Haul
When you have junk, count on our team to haul it away! We've got the muscle to load it onto our truck, even if there are a few flights of stairs involved. Some examples of items we can haul include: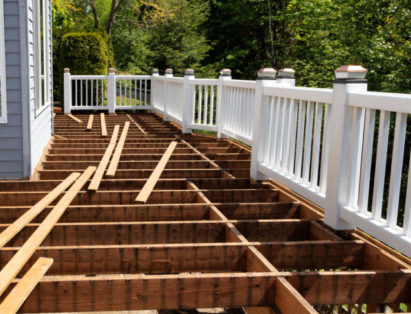 We Do Demolition, Too!
On top of our standard junk removal, we're also proud to offer demolition services that our clients can put their trust in.
From decks and sheds to entire houses, we can demolish all kinds of structures.
We're fully licensed and fully insured, so you've got nothing to worry about.
After teardown, we also clean up the debris and load it into our truck.
Save yourself the danger of DIY demolition and let the pros get it done!
What's the Cost?
What's the cost of junk removal in Park Hill? Thanks to our upfront service quotes, you'll always know the answer to this question ASAP.
Whether we're hauling junk or doing demolition, we always quote you upfront.
We size up the job, calculate all the charges, and give you the final price. Simple!
Once you approve this quote, it's a done deal, so don't worry about hidden fees.
Get in touch with us today to get a service estimate!
Book Now
Schedule junk removal in Park Hill, CO right now and claim your preferred appointment window before someone else snatches it up! You'll be glad you did.
Access our online calendar by clicking book now. Then, choose your desired appointment time and date. It's quick and easy!
You can also call 303-459-2255 to start speaking with one of our employees now. Got any questions? Then ask away! It's our pleasure to help you.
We Haul in Park Hill So You Don't Have To!
---
If your schedule is busy enough without adding DIY junk removal to the picture, then you should give Altitude Hauling a holler! Our full-service team is more than happy to handle all the hard work for you, because let's face it, when you've got free time, you want to keep that time free. Why waste it all hauling around junk when our crew can get it done even faster?
Our team isn't just professional, it's versatile! We haul junk, clean out properties, and even do demolition. On top of that, we do all our work in an eco-friendly way: recycling whatever we can and donating your lightly used belongings, too. Your junk disappears, you return to a clutter-free life, and your wallet doesn't take a huge hit, either. You'd be hard-pressed to find services this great anywhere else!