Dumpster Rentals in the Denver Area – Altitude Hauling
Get rid of junk at your own pace with dumpster rentals from Altitude Hauling!
Trash Dumpster Rental
Altitude Hauling has noticed something about Denver, CO and the surrounding areas: there's always junk to be dealt with. We mean that literally, too. So what will you do when the city's trash pickup services aren't enough for the job? Do you need to get rid of junk at a pace that best suits you? Then you'll love our affordable dumpster rentals! We provide commercial and residential dumpster rental alike! When you need to get rid of junk from your home, such as when you need to clear out a hoard or a cluttered basement, we're happy to provide you with a dumpster. Similarly, if clutter at the workplace is negatively affecting productivity, and you need a dumpster right away, we can be there fast. In fact, we even provide same-day and next-day dumpster drop offs!
Our dumpster rental service is a great option for those who don't mind some do-it-yourself work but want to skip the hassles of transporting junk to disposal sites. Whether you need the dumpster for just a day or a whole week, we can accommodate your needs. Once you're done loading your garbage into the dumpster, all you have to do is give us a shout, and we'll swing by to pick it up. Now, we'll dispose of all the junk you put inside the dumpster. Best of all, we even sort for recyclables because we are an eco-friendly junk removal business! There's a lot to like about Altitude Hauling because we're committed to serving you right. See for yourself—schedule a dumpster rental pickup today!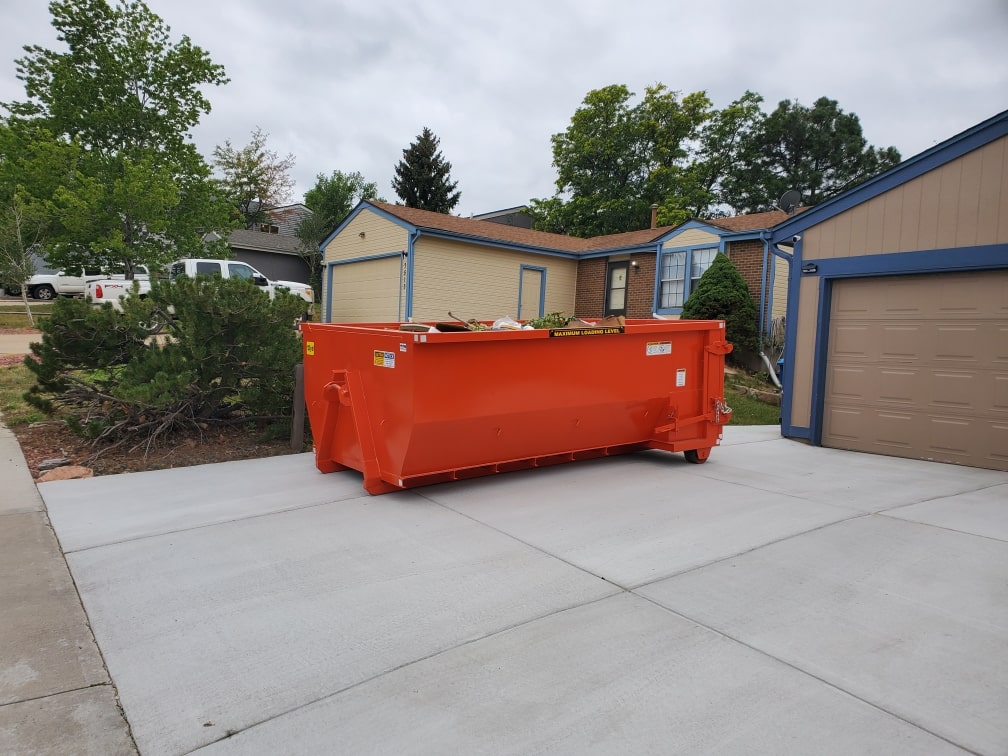 Cheap Dumpster Rental
Finally decided it's time for a dumpster? When you need a roll off dumpster, get in touch with us. We've got two sizes for you to consider.
12 Cubic Yards
12′ long/8′ wide/4′ high
$350 for 7 days
Anything in excess of 4000 pounds goes for an extra $0.05/pound.
15 Cubic Yards
12′ long/8′ wide/5′ high
$380 for 7 days
Anything in excess of 4000 pounds goes for an extra $0.05/pound.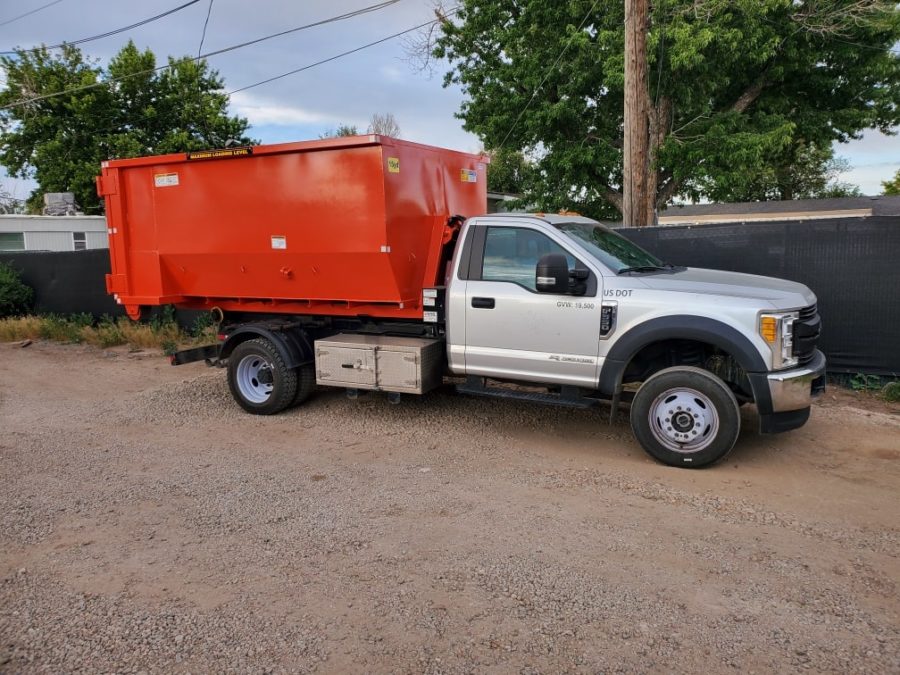 Receiving Your Dumpster
Are you excited to get your hands on your rental dumpster? Here's how it works.
Arrange a date for us to drop off your dumpster. We can even be there as soon as today or tomorrow.
Point us to where you'd like us to position the dumpster, and we'll make sure it's situated to your liking.
Fill the dumpster up at whatever pace you'd like, and just give us a call when it's ready for us to pick up!
Please, do not add hazardous waste, tires, TVs, refrigerate, or heavy materials like dirt, rock, concrete, or shingles to the dumpster.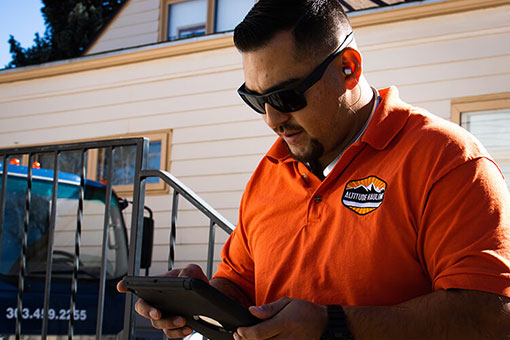 Schedule Dumpster Rentals
If you've decided you'd like to get started with our dumpster rentals, then you'll appreciate how easy the process is. There are two different ways to book your appointment.
Contact us online to send us an inquiry via our website. One of our employees will respond to you as soon as possible.
Call us at 303-459-2255 to connect with a team member over the phone. From there, we'll talk about your dumpster rental needs.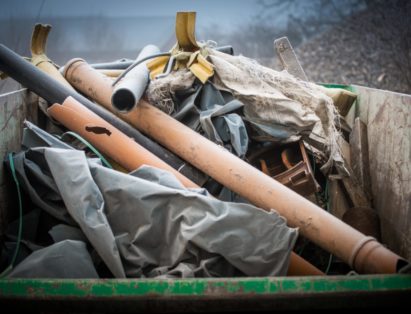 Dumpster Rentals for Construction Jobs
Construction work creates a frustrating byproduct: construction debris! However, don't let construction waste make you lose your cool. Just rent a dumpster from Altitude Hauling, and you can load that debris inside of it as soon as it appears. That way, you're not left tripping over piles of construction waste as you try to finalize your work.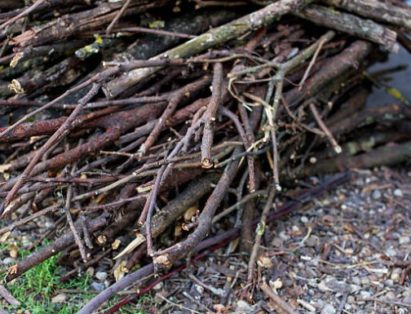 Dumpster Rentals for Yard Cleanup
Are you taking on a big landscaping job? Has a storm blown through, causing garbage to roll into your yard? Have sticks, branches, and leaves wound up all over your lawn? If any of these circumstances apply to you, a rental dumpster might be a great way to clean up the clutter. We are happy to dispose of all kinds of yard debris for you, so just load it into the dumpster. From hedge clippings and dead crops to brush and saplings, our dumpsters are ready to take it all!
The Many Items You Can Put in Your Dumpster
More Items You Can Put in Your Dumpster
Incredible!! From the estimate to the final haul. Professional!!! Fair!!! Clean!! Organized!!! Prices are lower than 3 others I called. Most importantly, dependable! Others cxl. No show. Altitude was on time, efficient, you won't get this from others. I had them 2x at my gallery space. Their staff isn't the guys off Colfax looking for " Day " work! These men are hard workers and professional. That is ALL I need in a company . I highly recommend.

Elizabeth M.
Highly recommended! They promptly confirmed the appointment I booked online. They called me the day of and asked if it was okay to come 30 minutes early. When they arrived, they were professional and very quick. Plus I received $20 off for making the appointment online. Super easy company to work with.

Jeff S.
From start to blessed finish, this company exceeded expectations. It was so easy to schedule online. For a confirmation email and instructions, as well as a reminder the day before. They were on time and gave a call thirty minutes ahead of arrival as promised. I was able to leave and run an errand while they worked, and by the time I returned they were done! I'm very impressed and will use them again if I ever have the need. Thanks guys!
Becky T.
The owner and his wife are fantastic! He came to pick up my items and did a great job. He even swept out my garage. I will absolutely use his services again and will recommend them to anyone I know who needs the services they offer which are quite a few.

Anne B.
See More