Holiday Junk Removal Tips

The holidays are right around the corner and before you know it the hectic nature of the season will have you busier than ever with no time left to dedicate to getting your home junk-free and ready for the holidays, or the massive influx in gifts, food, and visitors.
Now is a great time to spend a few extra hours decluttering and removing the excess junk from your home. By removing the junk from your home now, you will find that you have more time to enjoy the holidays, and your company in a stress-free environment and junk-free space.
As you read through this helpful list, the team at Altitude Hauling Denver is ready to help! Whether your holiday junk removal project involves removing large furniture items, a garage or attic clean out, or general decluttering, Altitude Hauling's Junk Removal Denver services can make the process quick and simple.
Clean The Closets – Junk Removal in Denver
A great place to begin with a pre-holiday junk removal project is the closest, specifically the linen
closets. During the holidays we often have visitors coming and going, and overnight guests. Having linen closets organized so that you know what you have on hand and how many guests you can accommodate is very helpful.
You should organize matching bedding sets to make things easier to find and then toss any old, ripped, stained sheets, pillows, blankets, and linens. If things can be donated, make sure to place them in a bag or box and label them, "donation." Altitude Hauling Denver is environmentally conscious and does everything that they can to keep things out of the landfills. Anything that is in good condition that you would like donated will be taken to a charity or resale store if marked properly, or if it is a larger item and is visibility in good condition.
All the Toys – Removing the Junk
Cleaning out kids bedrooms and playrooms is a great idea pre-holidays. There is always a great influx of new toys around the holidays, and the old toys are long forgotten. Taking the opportunity to get rid of the junk that has accumulated throughout the year allows for space for the incoming toys and a chance to organize.
Involve your kids in the process if you think they will be willing to participate without much of a fight. Although some kids will fight for even a broken Happy Meal toy. Use your best judgment. The goal is to decrease the junk and the stress, not create it.
Altitude Hauling Denver decreases the stress and the workload by doing all of the work and heavy lifting. They will go anywhere on your property to make your junk disappear and clean up after the job. They take the work out of junk removal.
Kitchen Clean-Out – Removing the Junk
The kitchen is the heart of the home and the main gathering area. During the holiday season, the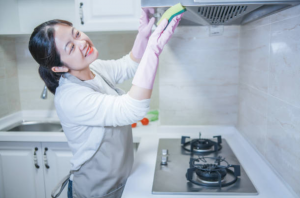 kitchen is a busy room handling all of the cooking and gatherings; it's best to tackle the clutter now to make the space inviting and ready for what's to come.
Removing any unused appliances and junk from the countertops makes space for more cooking prep. While you are decluttering the countertops, begin assessing the inside of the cabinets.  Check for unused and broken junk that you can toss, making room for new items.  Add anything that may still be in working order to your donation box for Altitude Hauling Denver to drop off at a donation center, and don't be afraid to toss broken things or junk into the trash pile.  
Garage and Attic Junk – Removing the Junk
A larger project, but often a necessary one, the garage, and attic junk. Many people store holiday decorations in their garage or attic. By attacking your garage and attic before the holidays, you can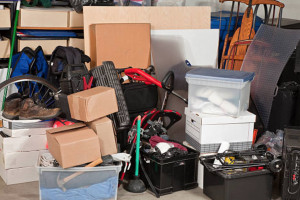 often make your life easier in multiple ways:
Locate holiday decorations easier.

Find your shovels and ice scrapers when needed.

Find your sleds and outdoor toys faster

Possibly even park your car in the garage, out of the snow!  
Altitude Hauling Denver does an amazing job with attic and garage cleanouts and can help you get your garage and attic clean within a day. All you have to do is point, and they do all the heavy lifting, and the junk will go away! Wouldn't it be amazing to have a junk-free garage and attic for the holidays?  
Contact Altitude Hauling Denver today for all of your holiday junk hauling needs.