Used Mattress Disposal
There are endless options for the most restful night's sleep on the best mattress. We are all served many mattress ads across multiple platforms on a consistent basis, and perhaps you have taken the plunge and have updated your sleeping situation. But now you need to get rid of your old mattress and aren't exactly sure how.  The good news is, you have multiple options to accomplish your used mattress disposal.
Sell Your Old Mattress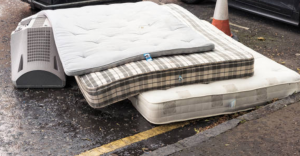 Selling your mattress on sites like Craigslist, OfferUp, or Let Go are great options if your mattress is still in good condition. Believe it or not, some people are looking for good deals on used mattresses. If you can take decent pictures of your mattress and sell it or perhaps even post it for free, you'd be surprised how fast it may get picked up.
However, you may want to check on your state's regulations regarding selling a used mattress first. Some states require a specific cleaning process before you can sell a used mattress.  
Donate your Mattress
If you are thinking about donating your used mattress, you may need to do some further research and also make some calls before heading to your local donation station. Many donation centers do not take mattresses.
Bodhi Battalion is a veteran donation center located in Westminster, Colorado. Bodhi accepts kitchen and bathroom supplies, furniture, and bedding, including mattresses. The charity organization works to help veterans find safe homes.  
Eco-Cycle is a website that lists several places you may be able to donate your used mattress. Calling ahead to ensure they are still accepting them is a good idea.
Recycle Your Mattress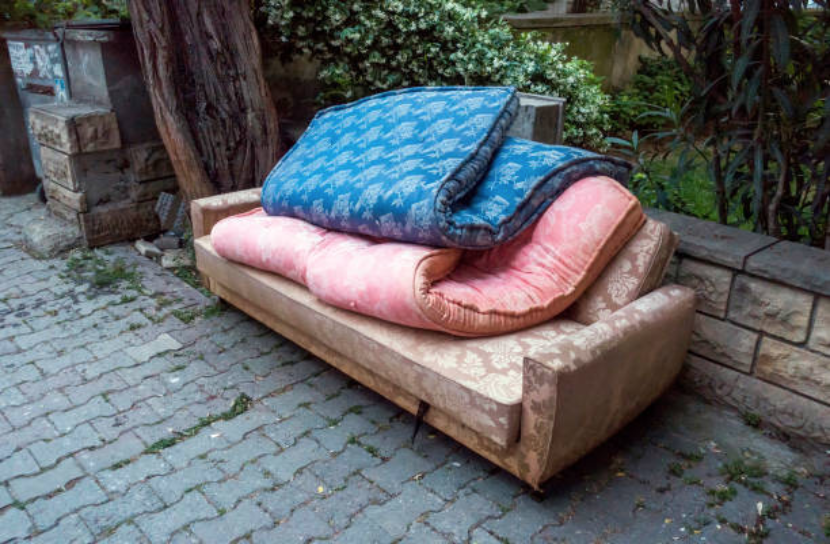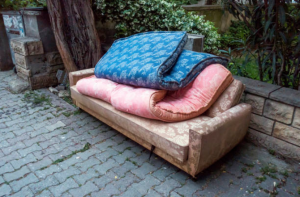 Many waste disposal services offer a bulk item pick-up a couple of times a year if you call ahead. However, the implications of dumping a mattress in a landfill are great. Over 300 mattresses and box springs are dumped into just one landfill each day. Mattresses don't break down easily. Recycling your used mattress saves much-needed space in landfills and is much better for the environment.  
A BedderWorld is a company with locations in Denver along with other cities across the US. A BedderWorld picks up and disposes of mattresses. BedderWorld has recycled over 50,000 mattresses across the US!
Spring Back Colorado serves the Denver, Colorado Springs, and Fort Collins area recycling mattresses. Spring Back employs those who are disenfranchised and who are faced with barriers in the workplace. The program gives employees a second chance and also helps the environment through recycling and the break down of old mattresses.
Altitude Hauling Junk Removal
Altitude Hauling cares about the environment and does everything that they can to reduce landfill waste. If your mattress is in good condition, we will be happy to locate a donation station and finally transport it for donation.
If you are unable to transport your mattress to a local recycling center, contact Altitude Hauling and furthermore, we will gladly solve your used mattress disposal needs.
Altitude Hauling prides themselves on timely service. We will be at your location ready to remove your mattress within 24-hours from the time your contact us.
So please don't hesitate, contact Altitude Hauling today.